Please call 760-933-4457 to schedule an appointment
As we navigate the challenges posed by the spread of COVID-19, we remain committed to supporting our customers and clients. If you're directly or indirectly affected, we have options to help. To lend support during this period, Gosch Ford Escondido is now offering Mobile Service.
PRICING:
Fuel filter replacement  (diesel)  $326.00
Brake pad replacement (gas no machine rotors pads only )  $129.95
Brake pad replacement (super duty no machine pads only )  $169.95
Air filter replacement ( gasoline )  $29.95
Air filter replacement  (super duty )   $98.10
Cabin air filter ( gasoline only no super duty )  $65.00
Various recalls will be performed depending on vehicle
All prices plus tax
WORKS PACKAGE - Gasoline  $59.95
WORKS PACKAGE- Diesel  $129.95
THE WORKS®*:
Tire Rotation and Pressure Check 
Brake Inspection 
Vehicle Checkup 
Fluid Top-Off 
Battery Test 
Filter Check 
Belts and Hoses Check
*Up to six quarts of Motorcraft® oil and Motorcraft oil filter. Motorcraft® is a registered trademark of Ford Motor Company. See Service Advisor for exclusions and details.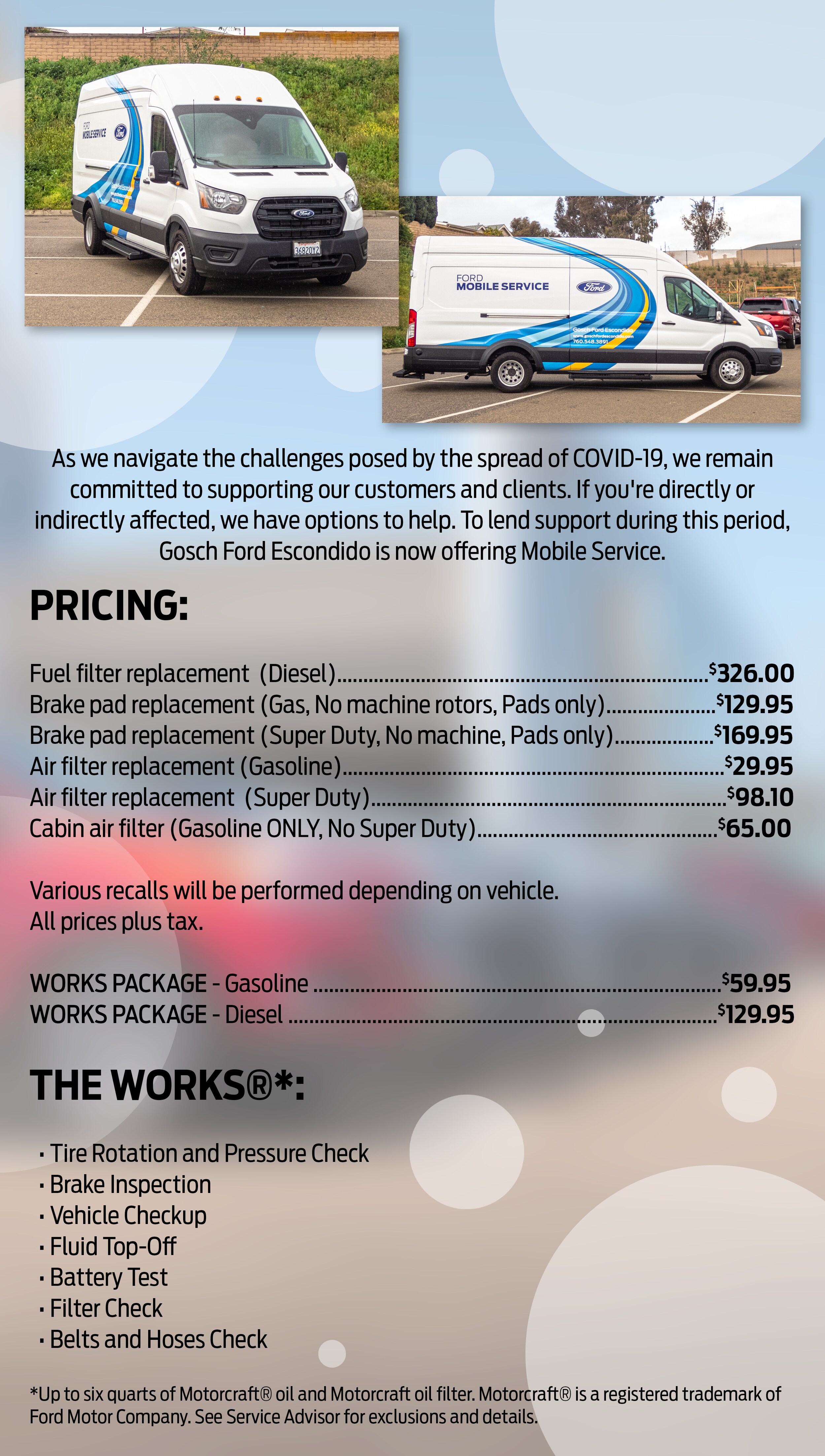 Please submit this form if you have any questions