2023 Ford Bronco Trims near Solana Beach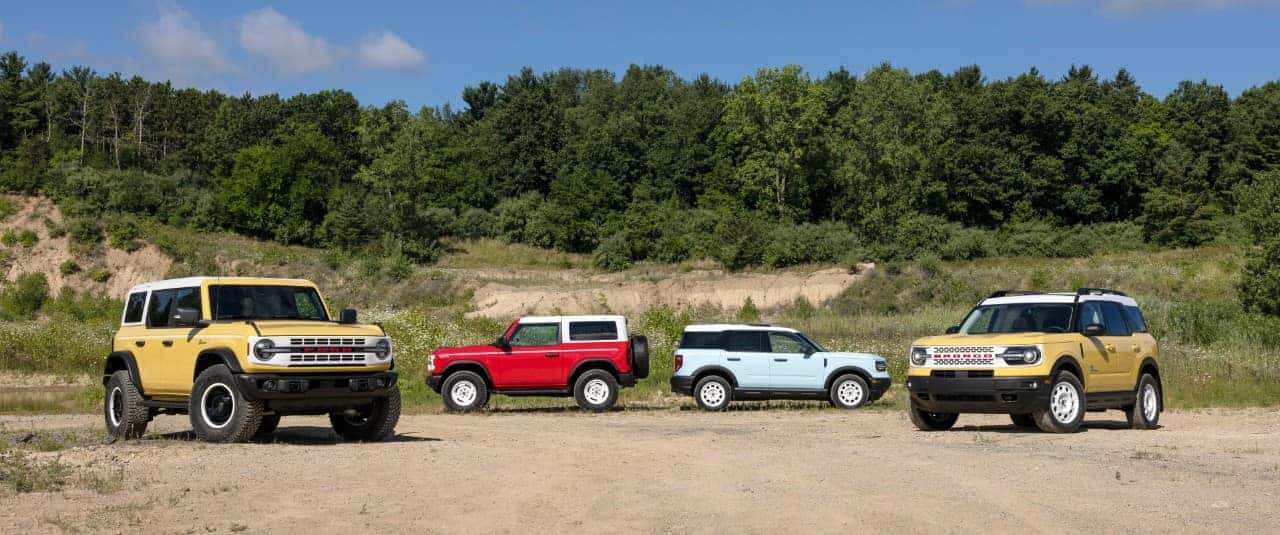 2023 Ford Bronco Trims near Solana Beach
The 2023 Ford Bronco is a highly capable off-road vehicle, plus the 2023 Ford Bronco trims near Solana Beach make it yours.
It features a terrain management system that allows drivers to easily switch between different driving modes such as sand, mud, and rock crawl.
It also has a high-performance suspension system, advanced four-wheel drive system, and a low-range gear set that allows for optimal traction and control in off-road conditions.
In addition to its off-road capabilities, the Bronco offers a wide range of customization options.
Customers can choose from a variety of different trim levels, as well as a variety of options such as different wheel sizes, roof options, and exterior colors. This allows customers to truly make the vehicle their own and tailor it to their specific needs and preferences.
Finally, the Bronco is also a great value when compared to other off-road vehicles on the market. Ford has priced the vehicle competitively, with a starting price of $32,295 for the base model.
This makes it accessible to a wide range of customers. All of these factors combined make the 2023 Ford Bronco a great choice for anyone looking for a capable and customizable off-road vehicle at a reasonable price.